Data Masking Solution
Take back control of data, improve the auditability of data masking, and save time for IT personnel.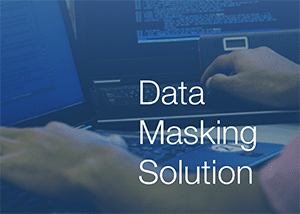 Alongside encryption, the pseudonymisation or masking of data is a vital component in the enterprise IT toolbox. For requirements such as employee training or the development and testing of new software, organisations often need sets of "real" data. For example, testing a logistics app will require a list of customer names and addresses in standard formats, to ensure that the finished product works in the real world. Rather than using genuine customer data, which would present a risk under the GDPR, organisations typically use manual or automated masking techniques to create fictitious sets of data.
Creating masked data can be a major drain on time and resources, and existing manual processes may not be fully compliant with the GDPR. As time-to-market pressure grows, would your organisation benefit from the automated creation of realistic masked data?
Northdoor offers a fully automated Data Masking Solution that empowers organisations to take back control, improve the auditability of GDPR processes and save time for their IT personnel. The solution masks data accurately and in a context-aware manner to preserve integrity, and propagates masked elements consistently across applications to generate valid results in usage. In this way, the solution boosts internal efficiency, improves the effectiveness and demonstrability of compliance, and drives higher quality in testing and training data.
Contact us for more information.