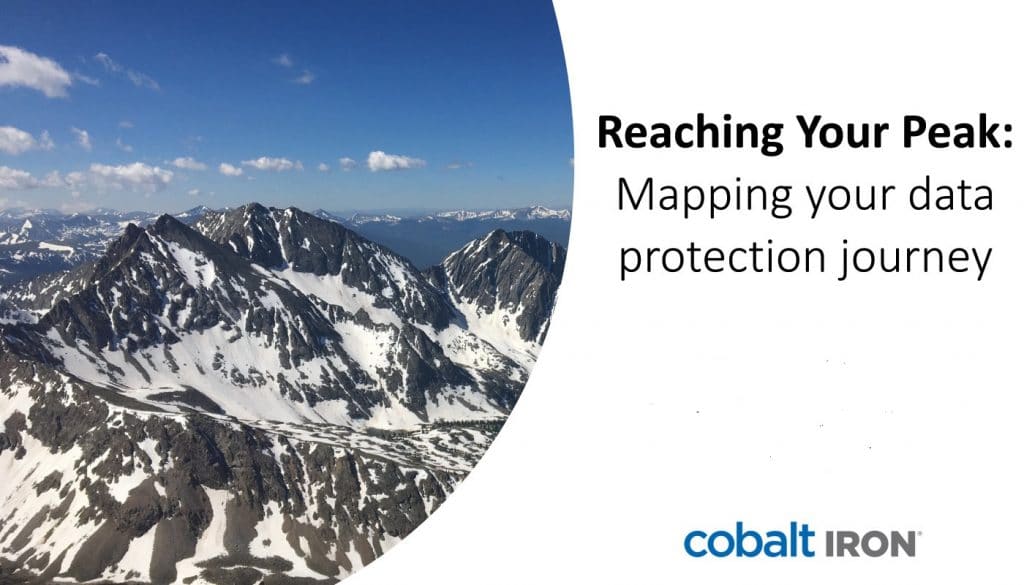 The landscape of data backup, recover, and protection is changing fast. There is increasing complexity and resource costs, especially for the enterprise. As global leaders in enterprise data protection, Cobalt Iron is uniquely equipped to unpack and discuss the challenges facing enterprise organisations as they work to keep up with the available technologies and modernise their backup environments. Understanding where your organisation currently is and how you can get to your ultimate goals is the first step in crafting your data protection strategy
This webinar covers the elements that make the difference between organisations that are extracting increasing value from their data protection to drive strategic innovation and those who are caught in the tangle of daily backup and recovery tasks. During the session, Cobalt Iron experts map out a path for even the most complex enterprise environments to reach their peak performance goals for an autonomous, secure data protection solution.
Attendees will learn about:
Progressive Stages of Data Protection: 1) On-Premises 2) Hybrid 3) Insights 4) Analytics & Automation
Characteristics of each stage
Key challenges to overcome in each stage
Key technologies to support and drive required outcomes from data protection
Presenters:
Greg Tevis, VP of Global Strategy. Greg is a globally recognised expert in data protection and backup who served as an IBM Master Inventor for over 15 years,
Andy Hurt, CMO, 18 years of experience in SaaS-based data preservation and archival technologies.