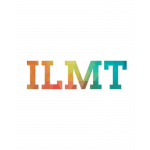 Virtually every aspect of managing an IT environment has increased in complexity. This has come as new technologies and business shifts alter the way businesses organise their IT infrastructure.
The ever increasing usage of virtualisation, sub-capacity and cloud based technologies has resulted in the licensing of software becoming increasingly difficult to track and manage.
The IBM sub-capacity licence offers a PVU-based software programme for less than the full processor of the server's core capacity. There are, however, a number of challenges which present themselves when maintaining audit readiness. To solve these issue, IBM has developed the IBM License Metric Tool (ILMT). This is the preferred solution for IBM customers to monitor and report on their sub-capacity licence usage.
Working in conjunction with IBM's solution, Northdoor's ILMT deployment offering gets you up and running so that you are able to understand and control your IBM licensing position with minimal delay.
Features & Advantages of IBM's ILMT Metric Tool
Achieve and maintain compliance with IBM Passport Advantage® license terms
Generate reports to help you determine if you have the appropriate number of PVU licence entitlements for each Passport Advantage PVU-based product installed in your environment
Comply with Passport Advantage sub-capacity offerings license terms
Support distributed server virtualisation. This tool helps provide PVU-based software inventory reports to help manage diversified workload consolidations onto virtualized servers
Lower liability risks. Now you can reduce the risk of not meeting your Passport Advantage PVU-based contractual licensing conditions, along with avoiding the expense of unplanned license compliance payments
Track IBM PVU-based software inventory. This tool helps maintain that continuously updated inventory of Passport Advantage PVU-based software assets are installed on your network
More information
Managed Services for ILMT
Northdoor provides a comprehensive set of services around ILMT, from deploying the tool to managing its ongoing use. Find out about Managed Services for ILMT 
Take Control of IBM Software Licence Management
We unwrap the complexity of Software Asset Management (SAM) by highlighting the key eligibility considerations any IT department should deploy.  Read our blog:  Take Control of IBM Software License Management 
Processor Value Unit (PVU) Software Compliance Model
Learn how a processor value unit (PVU) based licensing model can be used to illustrate your company's compliance with IBM's software usage requirements.  Find out more