Why not sign up for a Free RiskXchange Cyber Security risk rating today to understand more about your Cyber Security Posture?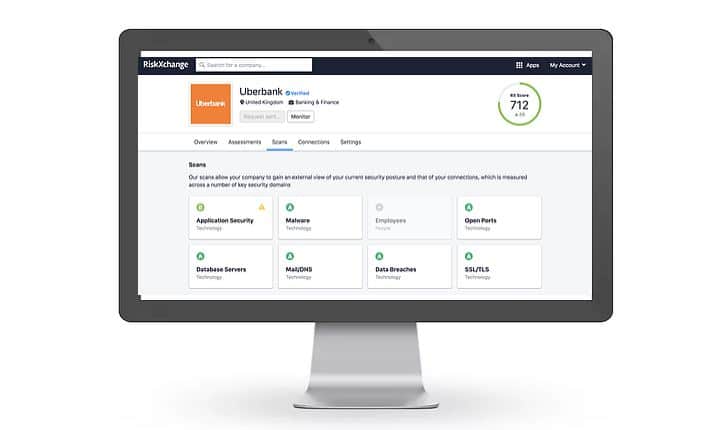 RiskXchange provides a powerful AI-assisted, yet simple automated and centralised unique 360-degree security risk rating management approach. It generates objective, quantitative reporting on a company's security risk and performance, that enables organisations with evolving business requirements, to conduct business securely in today's digital world.
Clear, informative dashboards show executives the risk position in real time, helping them make informed and measurable business risk decisions.
For GDPR, automates and scores your third-party and supplier risk assessments.