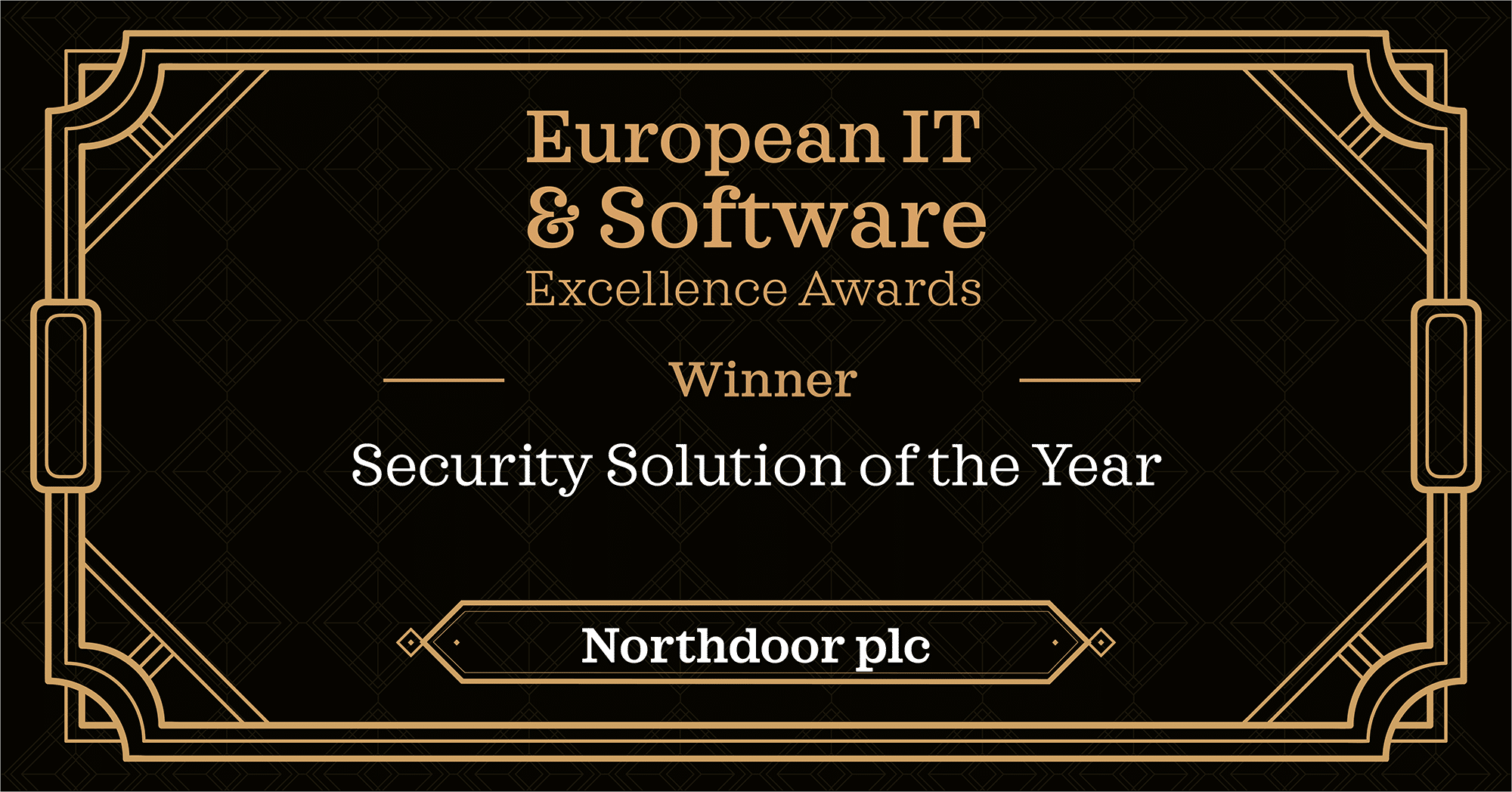 Security Solution of the Year 2021
Award-winning security solution
Northdoor plc have WON the "Security Solution of the Year" at the 2021 European IT and Software Excellence Awards for our work with the Salvation Army.
Sign up today to receive your free cyber risk score and executive report
Northdoor can help you pinpoint the top risk factors that could cause your company to suffer from a breach. Our award-winning cyber risk management solution will help you Discover, Mitigate and Monitor cyber risk.
The report will provide you with full visibility over your company's entire cyber attack surface, enabling you to mitigate and monitor cyber risks and prevent unauthorised exposure of data.
There's no need to install any software in your network. Start to receive board-level reports within a matter of hours, helping you to highlight any areas of weakness within your cyber security posture.
Help keep your company free from the risk of cyber attacks. Fill out this form to request your report.
Request a demo, consultation and more information
Download RiskXchange PDFs 
Download cyber risk sector assessments, details of Northdoor's RiskXchange Cyber Risk Management Solution, and RiskXchange case studies
Interested in seeing RiskXchange in action?
Request a demo or contact sales on: 0207 448 8500
Request a demo
Subscribe to our newsletter
Subscribe to our newsletter to get the very latest insights and updates in the world of enterprise IT and data security: