Data Storage Solutions for your business
Every minute, 1.7 megabytes of data is created for every person on the planet. All 7.3 billion of us. Combine this with the fact that 90% of the data in the world today has been created in the last two years alone and it is clear to see the challenge businesses face to efficiently store, access and use data is bigger than ever before.
Northdoor are a data storage specialist and IBM Platinum Business Partner.
Designed for Cyber Resilience without compromise
On the 8th February 2022, IBM unveiled the new FlashSystem range – designed for Cyber Resilience without impacting even the most demanding production workloads.  Our latest blog provides an overview of the announcement along with our analysis of what this means to you when considering your next primary storage refresh. Read more here.
Plus, read Northdoor's Tom Richards' thoughts on IBM FlashSystem announcement in Blocks and Files.
Business leaders know that digital transformation is key, leveraging cloud, mobile, social and analytics to connect and engage with customers in more innovative ways but they have identifiable gaps. They don't feel confident about their digital abilities to deliver, make informed decisions and innovate. For instance:
60% of retail leaders we talk to don't think they can deliver a personalised experience
53% of leaders in healthcare say they aren't confident in their decision making
31% of leaders in insurance say their data's not up to par in quality, accuracy or completeness, preventing their greater use of it.
Even the most digital of companies has a data gap to close.
At Northdoor, we help clients change the way they handle data storage, to enable this digital transformation – whether this is with on-premises storage, hybrid, or all-cloud. The links below provide further information on our key offerings.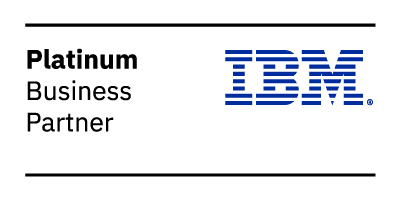 Our Data Storage Solution Processes
Take time to understand our clients' needs and future plans

Help our clients to drive more efficiency and performance from their IT estate

Design innovative solutions that match performance, growth and resiliency targets

Provide detailed performance analysis services to understand the benefit of adopting new technologies.

Provide a skilled implementation and ongoing operational management team

Put in place technology roadmaps to allow clients to plan and budget for future investment

Act as a trusted advisor and technology partner to our clients – a true enhancement to their IT teams
Who are we doing this for?

Due to projected business growth in financial trades of over 200 percent ABN Amro needed a worldwide data replication solution for high availability of information to avoid any financial exposure in the event of a system failure. To achieve this Northdoor installed a highly resilient solution clustered over two sites: "Northdoor knew our business and our strategy – they were the logical partner for this major international replication." Pieter van Tol, CTO Europe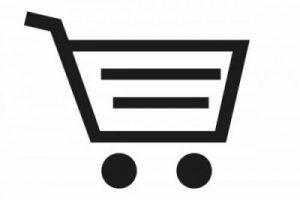 Northdoor plc: IT consultancy for the retail sector
Following significant business growth, a UK automotive distributor had systems that were creaking at the seams with some jobs running for almost 24 hours. Delivery time for products is critical to business performance so there was no appetite for any downtime. To solve this challenge, Northdoor installed and now manages a highly resilient solution clustered over two sites. As a result, response times have improved by over 400 percent, enabling the company to increase its business workload but still retain delivery objectives.
Data Storage Assessment
Free Data Storage Assessment Offer
Optimise the cost, performance and operational efficiency of your data storage infrastructure with a free Data Storage Assessment from Northdoor.
Technologies we use
Northdoor is a Platinum IBM Business Partner with Speciality status in both IBM Power and IBM Storage.  In 2015, we were awarded the status of Centre of Technical Excellence for IBM hardware. We also have strategic partnerships with VMware, Microsoft, Citrix and Veeam to complement our hardware solutions.
With excellent depth of skills around the IBM i, IBM AIX and Linux operating systems, along with storage sizing and configuration, we pride ourselves on our ability to help our clients deploy efficient and agile infrastructure solutions that can adapt to business needs.
Interested in seeing our Data Storage Solutions in action?
Request a demo or contact sales on: 0207 448 8500
Request a consultation
Subscribe to our newsletter
Subscribe to our newsletter to get the very latest insights and updates in the world of enterprise IT and data security: