Northdoor sponsored
Insurance Technology Forum Webinar

November 12th 2020
Watch the recorded webinar here:
Forewarned is forearmed…or at very least prepared and informed.
Hackers, scammers, fraudsters and 'insiders' have one thing in common: they're all a danger to your business. Some are cyber criminals; others are old fashioned financial criminals. But they all want to disrupt your business and defraud you of your money. When it comes to dealing with data breaches, there is no one-size-fits-all guide, so preparing for the inevitable breach is worth the priority, time, effort, and expense, given the potential financial impact of lost data, litigation, damage to brand and reputation.
This 60-minute thought provoking webinar lifts the lid on the latest and fast evolving cyberespionage threat landscape.
Who is this webinar for?
Security, IT, operations, claims, underwriters, brokers, innovation, distribution, finance, data governance, business analysis, project management, risk, regulatory and compliance professionals working for insurers, underwriters, agents or brokers in the Lloyd's and London insurance market.  If relevant to colleagues please make them aware of this webinar.
Speakers: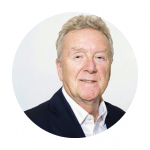 Gordon Young, Director at Aquilai 
Topic:  Protect against phishing attacks, both current and future.
Gordon is highly accomplished executive with huge experience and a proven track record in helping start-ups scale their business operations in the UK & Europe. Having started his career with various positions at large networking companies including lengthy periods resident in Palo Alto and Freemont in the USA, over the past 17 years Gordon has focused upon helping some 14 American (mainly) based companies open new markets and establish new technologies while starting commercial operations in UK/Europe by creating the necessary alliances and partnerships to jumpstart sales and build those critical working relationships immediately.  Gordon is well known and respected in the networking and security community here in UK/Europe and has a wide circle of colleagues with whom he regularly meets for coffee and chats as he explores different options for his clients. Gordon is also known as a "roadie" and has been known to turn up at informal meetings having cycled many miles for the fun of drinking coffee and having a chat.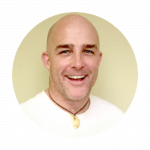 Marc Woolward, CTO and CISO at vArmour
Topic: Addressing Cyber Governance in a dynamic Cloud world
 Senior architect and multi-time CTO with 30+ years of experience, currently redefining the future of Cloud and Datacenter Security as CTO and CISO with vArmour. Marc is responsible for technical strategy and innovation, and was the driving force behind vArmour's risk and policy technology (Application Controller). Leveraging his vast experience as an Enterprise Architect, Marc has also been instrumental in developing the scaling, robustness and operational properties of vArmour products to enable them to protect applications within the core of some of the most mission critical environments on earth.  Marc is a seasoned contributor to industry standards bodies and served on the Technical Council of ONF (leading the security working group), and has spoken and led training classes at forums such as ONUG, IPv6 World Congress, SDN World Congress. Marc holds over a dozen patents in cybersecurity and risk.
Sam Hector, Channel Leader at IBM Security, UK & Ireland 
Topic: Best practice for detecting and protecting against insider threats.
Sam Hector is the Channel Leader for IBM Security in the UK and Ireland, responsible for partnerships with an established ecosystem of cybersecurity Resellers, Systems Integrators, Managed Security Service Providers, and Distributors.  Prior to this role, Sam gained an external perspective on IBM's channel by taking roles on secondment from IBM to both a cybersecurity partner & a value-added distributor. In his spare time he is the Director of a Tennis non-profit, a Formula 1 fan, and is often found tinkering with new technology.