Can You Trust The Survey?
Colin Lye
Practice Lead – Big Data and Analytics
8 May 2017
We have all seen this type report -Forrester Wave™: Big Data Search And Knowledge Discovery Solutions, Q3 '15.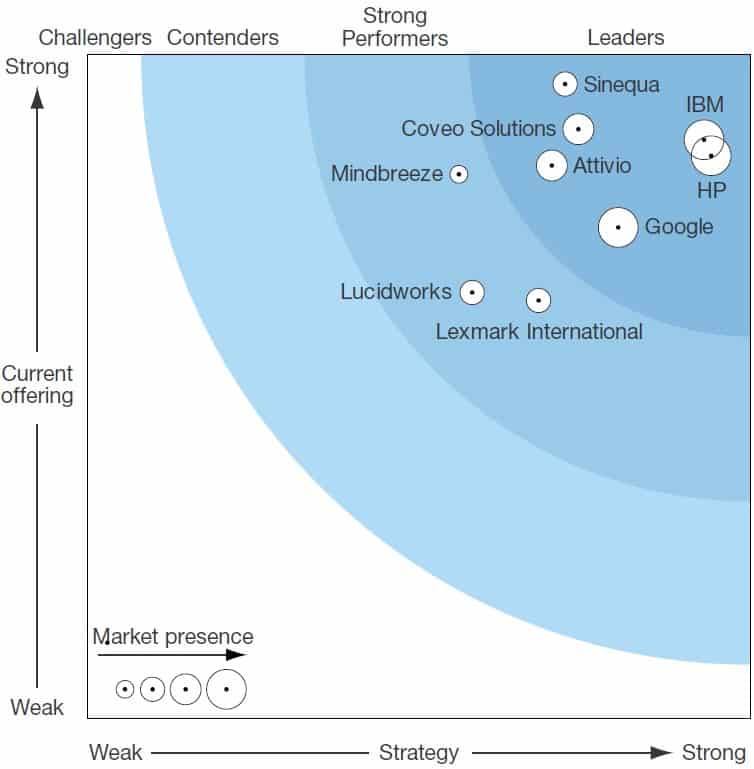 Even the report heading can be a challenge to the outcome. If you are looking for a comparison of Big Data platforms and related tools then you will be sadly disappointed. A quick look at the systems being compared show what is generally accepted as Cognitive Analytics solutions. The IBM product being Watson Explorer.
However, where is Microsoft? It appears a glaring omission but the small print comes to Forrester rescue. Only vendors with platform and appliance solutions have been selected. Since the Microsoft solution only consists of API's (the usual "bag of spanners" approach) it has not been selected.
A quick look at the scoring system provides little more information.  I am a big fan of the Watson Explorer product and happy to see it in the top quadrant but not necessarily for the ratings provided.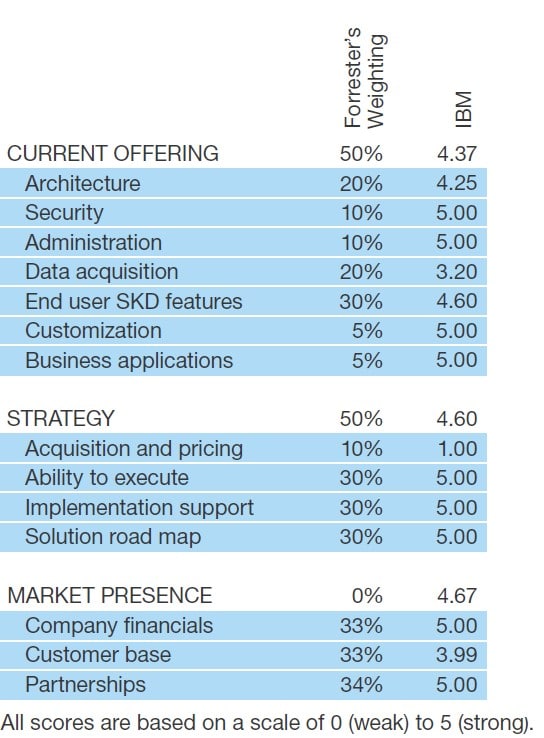 Most of the weighted score is generated because the product has the massive resources of IBM behind it.  The weightings are thin on functional assessments and have some strange scores.  Watson Explorer scored the lowest of all products for Data Acquisition.  Given the product has an open API for data integration and out of box connects to the majority of structured and unstructured data sources then I find this score baffling.
As ever IBM score poorly on price.  But that's to be expected since they persist with their over inflated list price policy and then heavily discount.  Nobody pays the list price unless you are found to be non-compliant after being audited.
In my opinion, there are plenty of other reasons why the eventual position is justified.
Watson Explorer provides an enterprise-ready platform with out of the box Cognitive functionality.  The platform handles all the data integration, security and analysis.  It also provides some mature reporting applications for either mass consumption or detailed data science.
Having a platform solution which can be enhanced with the latest Cognitive advances is particularly attractive to sponsors from Lines of Business which are looking for innovative insights but are concerned about creating an IT development lead project.  Historically the downside of a platform approach has been the cost.  This has been addressed with a strategic change in pricing and licencing this year.  Licence costs can be reduced by over 10x depending on requirements in addition to sales plays which are increasing product discounts.
Watson Explorer is now positioned as a foundation platform to integrate the full range of Cognitive Watson services available via IBM Bluemix SaaS portal.  Services which provide Image Recognition, Speech-to-Text, Language Translation, Natural Language Processing, Tone and Resonance, Q and A to list but a few.
All Cognitive Watson services require a process of training.  For Natural Language Processing this critical step is a large undertaking requiring expensive SME's time to work with developers.  Watson Explorer can be integrated with the latest IBM Knowledge Studio which allows SME's to train their deployments faster and without the previously associated development resources.
If the quadrant measured the relative ability to provide these features and rate the quality of the components then we would have a very useful report.  That being said I would be very surprised if IBM did not finish in the same position.