Tom Richards
Enterprise Systems Practice Lead
19 February 2018
Discover how Power9 can transform your business
Rumours have been circulating about the new POWER9 servers for months, and on 13th February, IBM came through on their promise to roll out the POWER9 technology into the scale-out processing community. You can check out the Power9 launch blog here.
We would like to invite you to join us at the Live Stream announcement event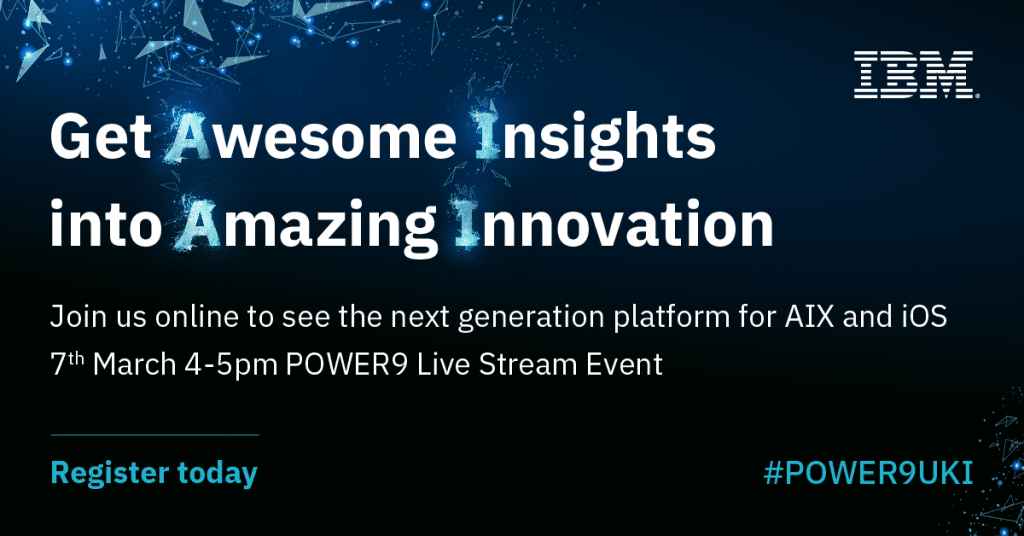 On 7th March, IBM will be unveiling POWER9 – the most powerful servers to date for Enterprise workloads.
POWER9 builds upon the core values of security, resilience and performance for traditional IBM i and AIX workloads, with unprecedented price performance as well as embracing a cloud framework to allow clients to quickly and easily deploy next generation AI and Cognitive applications.
Why Northdoor?
Northdoor plc is a Platinum level IBM Business Partner recognised as a Specialist for IBM Power Systems and Expert for IBM Storage product families. Recognised by IBM as a Centre of Technical Excellence for IBM Hardware, Northdoor has deep skills in IBM AIX, IBM i and Linux for IBM Power Systems. We are also experts in storage sizing and configuration, and in providing high-availability and business continuity solutions based on IBM PowerHA.  Whether you are seeking to update and consolidate your existing Power Systems landscape, extend your footprint into the cloud, or bring new analytics workloads over from inefficient x86 server farms, Northdoor has the technical skills and successful track-record to help.
For more information or to speak to one of our experts, contact us today.
Visit IBM website  or read a blog: With IBM POWER9, we're all riding the AI wave