This event has ended. Please see more about GDPR here.
Meet security experts from both Northdoor and Microsoft at our upcoming GDPR Financial Services roundtable event
Date: 4th May
Time: 08:00-10:30
Venue: The Royal Exchange,
No. 1 Royal Exchange
London
EC3V 3LN
About the event:
Whilst financial services organisations are aware of the requirements of the new GDPR regulation that comes into effect on 25th May 2018, they are at varying levels of "readiness" to meet those requirements.
Keeping the time, resources and costs to a minimum in compliance efforts is of course highly desirable and this roundtable explores streamlining GDPR compliance in financial services organisations through insights, collaboration and smart technology from Microsoft.
The session will provide:
Detail on how existing Microsoft enterprise products and related services can discover, control, protect, report and review your personal data and systems
Insight on other financial services organisations using their Microsoft investment to support and accelerate compliance
Experience-based insight from Northdoor experts engaged in GDPR programmes
Input and perspective from your financial services peers.
Who should attend:
The session is aimed at senior managers in financial services organisations who have a leading role in data protection for their organisation – Data Protection Officer, Compliance Manager, IT Manager, Security Manager, Legal Counsel, etc.
Agenda
8.00                     Arrival, breakfast, tea & coffee
08.30                   Presentations topics:
 GDPR overview and market activity.
 The key points of the regulations
Northdoor insight on what other companies are doing to prepare.
Accelerate and streamline GDPR compliance
Microsoft presentation on how to exploit and build on your Microsoft investment to kick-start and accelerate compliance.
09.45              Roundtable discussion
10.30              Close
Being a round table, places are limited.
For more information, please contact Richard Jefferies on 020 7448 8529

Speakers: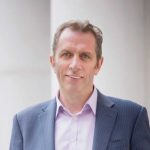 Darren Craig
Managing Associate Partner, Non-Executive Director, Independent Expert European Commission
Ben Brothwell
Security Practice Lead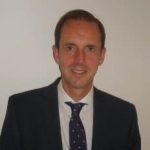 Richard Jefferies
Client Manager Insurance
About Northdoor:
Northdoor is a corporate IT consultancy firm, specialised for nearly 30 years in the financial services sector. We apply our knowledge and expertise to help businesses capture, protect, manage and analyse large volumes of commercial data. As data becomes the lifeblood of any company, our business and information technology specialists will help you to harness your assets so that you can meet regulatory requirements, gain clear strategic insight and secure a competitive advantage.