RiskXchange: the global standard for cyber risk score ratings, research and analysis, providing a simple, automated, centralised approach that empowers organisations to conduct business securely in an open, collaborative, digital world.
Key cyber risk challenges
Cybercrime losses expected to reach $6 trillion by 2021
Slow manual risk assessments prevent real-time decision making
Compliance demands (GDPR, PCI DSS, PSD2, ISO27001) continue to grow.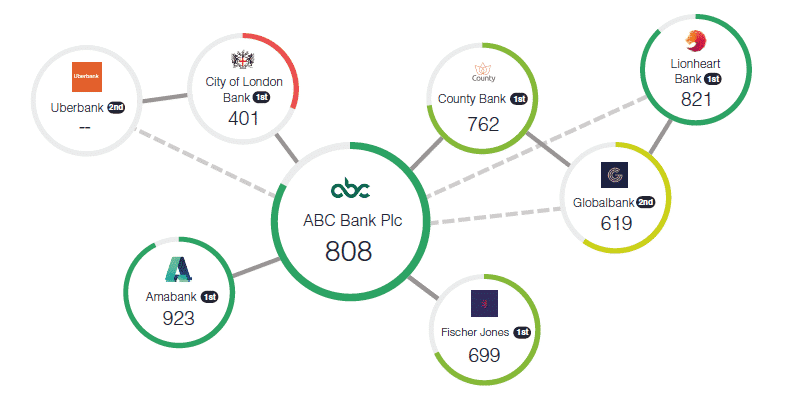 The RiskXchange solution
• Powerful machine learning maps the ecosystem and determines the 360° cyber risk rating score across multiple degrees of relationships.
• Clear, informative dashboards show executives the risk position in real time, helping them make informed and measureable business risk decisions.
Business value
• Simple, de facto industry-standard risk score rating for consistent decision support
• Work collaboratively in 3rd / 4th-party digital ecosystems with quantifiable risk intelligence
• Real-time, 'always on', holistic view of cyber risk across the enterprise and third parties
• Compound network effect maps the enterprise's ecosystem of partners and suppliers
• Delivers forensics data insights for security and risk gap analysis, improving risk posture,
• Provides rich external threat cyber intelligence data source across multiple industries.
To gain visibility of your enterprise's 360° cyber risk score, please register to become a member of our complimentary community version of the RiskXchange platform. To register, please contact: info@northdoor.co.uk