Get Set For GDPR 
Information Commissioner Elizabeth Denham explains why businesses must be ready
What is GDPR?
In May 2018, the General Data Protection Regulation (GDPR), introduced by the European Union, will come into effect.
The GDPR regulations were introduced to revamp the laws that governed the handling of personal data. It seeks to create a co-ordinated framework for data protection across the EU states, with the aim of giving people back control of their personal data. Moreover, the regulations introduce much tighter controls over those who host and process such data. The regulations also introduce rules regarding free movement of personal data inside and outside the EU.
According to the new regulations, personal data is defined as "any information relating to an identified or identifiable natural person". Such a wide-ranging definition means that businesses have to be careful when reviewing and classifying the data they store.
The GDPR provisions include
The legal right of citizens to access, correct, delete or transfer personal data held about them on any company system.
The necessity of citizens to provide explicit consent for their personal data to be held, after which companies must store this consent.
Legal requirement for organisations to inform relevant data authorities and consumers within 72 hours of breaches to data security.
Fines of up to 4% of annual turnover, or up to 20 million euros (whichever is higher), for violations which are serious.
The regulations are extensive and carry potentially huge impacts if not adhered to. As such, it is important that all businesses which operate within the EU and monitor citizens within it (for example, the use of cookies on websites) know how to properly comply with the legislation. It is also important to point out that the regulations will still apply post-Brexit, signalling significant changes to the implementation and interpretation of the current Data Protection Act.
GDPR Compliance Solutions
We offer a systematic review of the systems and practices which exist within your company and make appropriate recommendations for moving forward under the new guidelines, providing a clear checklist of actionable steps to take.
Northdoor can provide an integrated set of tools that work in acquiring and upholding control over all the relevant data throughout your business, regardless of whether it is stored across your local or cloud infrastructure.
Automation, integration and continual monitoring govern our approach so that GDPR solutions can be achieved in a quick, smooth and auditable way.
What Are The Next Steps?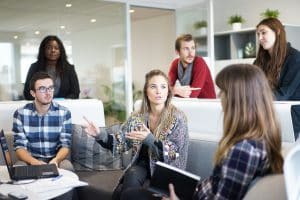 To comply with GDPR, companies must fully understand the personal data they hold, where it is stored and who holds access. Moving ahead, organisations should update their existing company data protection policies and practices, put in place rigorous schemes and software to govern this, uphold auditable records and be able to quickly notice and react to data breaches.
This is an overwhelming task for many businesses, but Northdoor's Protect IT Security Practice is here to help. Alternatively, if you want to find out how we can help you accomplish GDPR compliance, then download our two-page PDF on how to boost your data security and prepare for GDPR compliance, or visit our web page.
GDPR SERVICES: 6 Steps all companies can take now: read our article or download the PDF
Your business could take great strides towards compliance in the space of just one meeting.   Find out more about the GDPR Rapid Response Programme 
What you need to know about GDPR Compliance –  All set for GDPR PDF Guide
Does your organisation need a Data Protection Officer?  Find out about our DPO as a Service 
Read our blogs
Top 10 GDPR Take Aways from "Accelerate Your GDPR Programme" Breakfast Briefing
The clock is ticking on GDPR, but you have to Find IT before you can fix it
Classify IT
Comply To IT
GDPR – Now is the time to get your priorities straight 
Linkedin GDPR Group
Join our group to keep up to date with the latest information.