Find out how we've helped clients in the retail sector
Retailers, let's get back to one : one service
As a retailer, we know you're passionate about your customer, and that you've spent a lot of time perfecting your products and services. However, with the internet explosion, scale beat personalisation when it came to interacting with your customers.  But now that's changed, your data strategy can bring personalisation back.
At Northdoor we help retailers to overcome the issues presented by the sheer scale of online activity, to get an understanding of customer data and begin to use that to fuel meaningful interaction.  With the right technology, you can embrace and share all sorts of customer information retailers are sitting on and use that information to create better service.  Not only can it take just days to combine millions of customers, thousands of attributes and hundreds of sources of data, but it delivers benefits across the business, as well as their customers.
Homebase have embraced just that…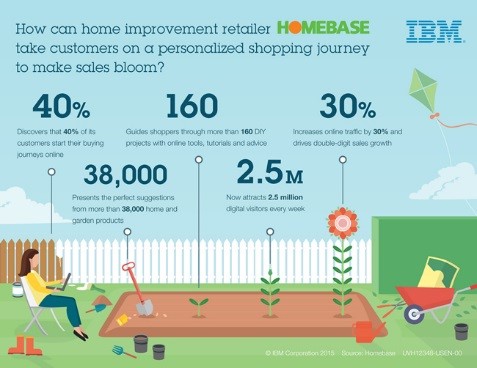 On-demand webinar
Understanding the risk of cyber threats with Pret A Manger
Third-Party Risk Management processes have been evolving at a rapid pace over the last number of years, but the need to balance efficiency, compliance, workload, and risk is challenging teams more than ever.
Companies are outsourcing more and more of their business processes, sometimes unknowingly, to a supply chain that is putting your business at risk of a cyber breach.
Whether you have a third party risk management (TPRM) program that is heavily manual with Excel etc, a semi-automated workflow for your vendor process or a fully-integrated TPRM program – there are ways you can improve your TPRM maturity!
Listen to the on-demand webinar to learn how to improve the maturity of your Third-Party Risk Management (TPRM) program
Guest speaker:
Alan Cain – Global Information Security Officer (CISO), Pret A Manger.
From the webinar, you will:
Understand the best practices to create efficiencies and mature your processes.
Help identify the pain points and solutions through automation from basic to advanced.
Hear how to gain support from key stakeholders to provide the support needed to run your program.
Learn how to use intelligence to identify risk.